The Moon of Kreludor

KRELUDOR is the first (and only) moon of Neopia.
It is home to a large colony of Orange Grundo's, and it seems that some sinister mining operation is going on...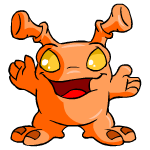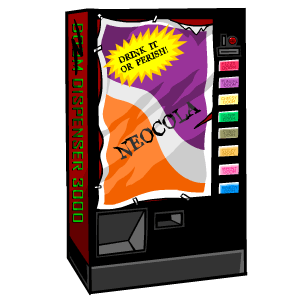 As you may have noticed there is a large Neocola Machine on Kreludor. Nobody really knows how it got there, but why don't you give it a go...



Get them in space weapons here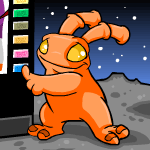 I have tried and tested (repeatedly) The NeoCola Machine, only to find it is the the same as the Alien Aisha Vending Machine, I really wouldn't waste NP in using it.
BUT if you do happen to come across a token, hang onto it just incase there is an avatar in the future.

Kreludan Mining Corp.
In a remote part of the moon you find a mine. Most mines are usually abandoned, not this one however. You would stay longer but the S750 Kreludan Defender Robot that is guarding the mine is just about to aim its lasers at you.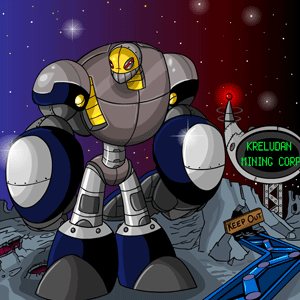 Yeah, it's not a good idea to hang around, he may get angry!
AS SOON AS I FIND THE CODE, I WILL SHARE THE INFO!, It was used briefly to help with the Lost Desert Plot, but so far that is the only known use for it.

If you think your Neohome needs a touch of Kreludan flair, you should stop by the Kreludan Homes shop. You could pick up a bargain on some space-age new stuff.

Visit Bernard at Booktastic Books, and read up all about these little funny orange creatures.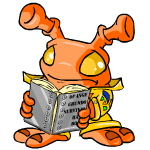 Also now there is
You could win an amazing trophy like the one shown below!

The Full Booktastic book list on our books page

If you are sick and tired of Gargarox serving the same old foods in his cafe, why not sample some of the treats at the Cafe Kreludor instead?

For those that enjoy colouring in, there is a large selection of Kreludan images for you to print out and colour