Nutty's Map Guide.

there are six different maps to collect
4 of these maps can be traded in for treasure.
Map pieces are usually found as random events throughout the Neopia, they cannot be bought from Neopian shops, therefore you are encouraged to go on a little investigating in trades, players shops and auctions to get a good deal.
you can also increase your chances of getting certain types of Map (usually the Original Treasure map) by playing Scorchy Slots.
Once you have all 9 pieces , go to Treasure Map Game. and find your treasure. some treasure will be a small fortune, some will be a waste of money.
Once you have used the map, the pieces cannot be re-used.
Secret Laboratory Map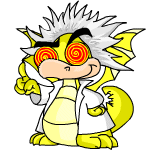 If you collect all 9 lab map pieces, go to the Neopet Secret Lab, this allows you to visit here once a day and "Zap your pet"
the pets might gain or lose levels, hit points, etc. They could change species and even gender. but hopefully it will paint it a cool colour. (There are a number of colours that you can ONLY get from the Lab Ray)
The whole experience with the lab is random and you never know what may happen.
I advise anyone who is going to invest in one of these to keep a diary, you can use your own neopets calendar, so you will always remember what that pet was.
The map will always remain on the account it was made. even if you stop using it, it will remain in-active until you want to use it, you cannot take it off and sell it.
There is also now a Map for "Zapping" your petpet
Petpet Laboratory Map
You HAVE to have the Secret Laboratory Map (above) to be able to use the Petpet Lab Map, those without the Main map get the following message
"It is said that the Petpet Lab Ray was built by the Lab Ray Scientist's crazed Kookith. If that's the case, you should probably find the Scientist's laboratory first."
~~
Those with the main map get the regular Map page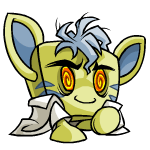 *evil mew-type-noise*

I have created a Special Page just to detail information on the Petpet Laboratory Map since it is so new - Lin
Original Treasure map
Spooky Treasure Map
Underwater Map
Space Map